Why a full service rental?
Event coordinators around the world trust Option Technologies to maximize meeting results. We discover your specific needs and then develop a custom solution for your event. We will facilitate everything from interactive games and increasing audience engagement to weighted and multi-ballot voting. We provide an on-site support team to help facilitation before, during, and after the meeting.
How We Help You Succeed
Clarify projected polling outcomes
Develop & program specific polling exercises to maximize outcomes
Rehearse the event with your team
Ship, setup & test the entire polling system
Test the receivers to verify no electronic or radio interference
Provide clear post-event reports for data analysis and follow-ups
"The response pads have been a huge success…we have had so many positive responses to the games and ...
Mark M. Training Coordinator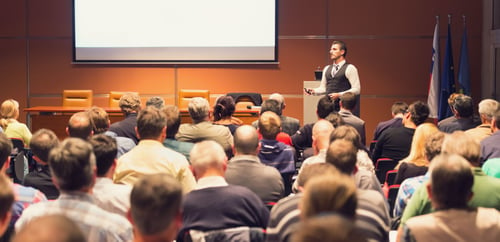 the option Technologies difference
We handle the hassle for you. We help determine your goals. We develop actionable solutions. We provide on-site rehearsal and coordination. We compile post polling data for analysis. We are the best Option.
Interactive Format
Our team will help you determine which types of exercises (group response, competitions, simple interactive questions, list prioritization, sequencing, etc.) are the best solutions for your objectives.
Question Design
We will teach your presenters the keys of interactive question design. This may include special games or surveys to keep your audience engaged and learning.
Participant Management
Assign a response device to all participants and roster the full audience. If required, this tracking can be used for scoring and grading certifications.
On-site Management
We check the event site for potential interruptions, coordinate keypad distribution, and actively monitor quality and technical issues during the event.
Logistics Management
We coordinate shipping, receiving, and quality control so you can concentrate on your event.
Report Generation
We provide individual and group reports at the conclusion of every program. The reports are used to measure knowledge acquisition or facilitate peer and group comparisons.
Hardware
All necessary hardware and software are also included for our turnkey events. These include clickers and our rental fleet of iPads.
Our team of meeting professionals will take the guesswork out of your interactive event. Option Technologies has delivered full service rentals for thousands of corporate meetings, international conventions, public forums and highly produced events.