SIMPLE AUDIENCE INPUT IN A PORTABLE FORMAT
The OptionFinder® K4 is a next generation, highly portable response device at an exceptional price. It makes interactive events economical for groups of any size. Seasoned users and savvy newcomers alike will benefit from the K4's valuable feature set:
POWERFUL CAPABILITIES
Participants can provide single or multi-digit input with up to five choices. Your staff and users will appreciate the intuitive design and confirmation of each response.

PROVEN PERFORMANCE
The K4 keypad uses two way radio communications. The LCD display provides confirmation that each response has been received.

COST EFFECTIVE
Low acquisition costs and durable, proven manufacturing standards will enhance your bottom line. The molded case is resistant to damage and breakage and the circuitry is designed for long-term reliability and battery life of one year. The small size of the K4 also minimizes shipping and storage costs. Whether you're looking to expand your interactive options with a new response keypad or to try a response system for the first time, the OptionFinder® K4 is ready to provide great value and ease-of-use.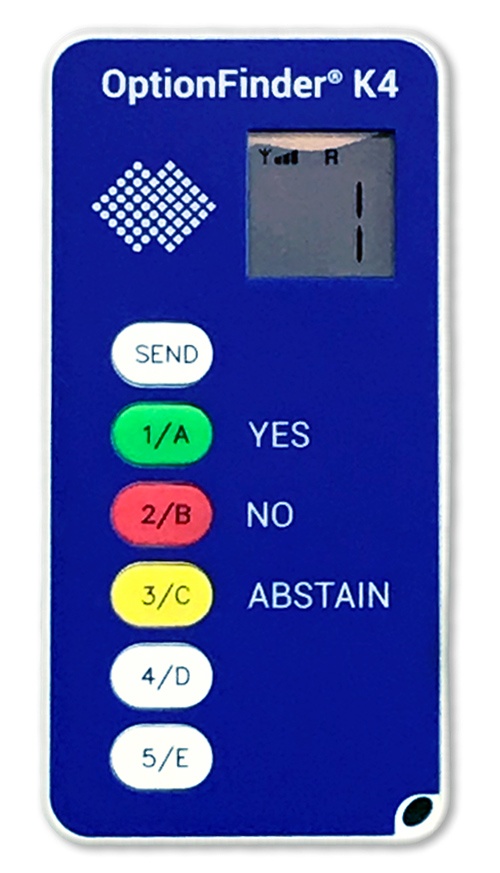 OptionFinder® K4 Information
Talk To Someone
About Your Options