Technical Support
Option Technologies knows the service experience extends beyond the purchase. We provide free technical support for all customers during the first year of ownership of their OptionPower or OptionFinder audience response system. Option Technologies' support plans include free software updates and a variety of other benefits.
Technical support is also available on a per-incident basis for organizations without technical support plans. The current rate is $95 per incident. In order to ensure prompt service when calling for support, please have your software version number, information about the configuration of your computer and your credit card number available.
"Kathy did a fine job of working with a bunch of people asking for different things at the same ...
Kyle T., Corporate Meeting Manager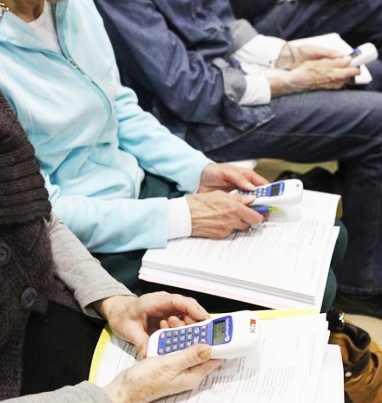 Telephone support
Our support team is available Monday - Friday from 8:30am - 5:30pm EST.
Please call 407-872-3333 and select menu option 3.
EMAIL SUPPORT
To learn more about our individualized support, email our meeting experts: support@optiontechnologies.com
Learning Center
Access helpful Knowledge Base articles and learning videos here: