an extension of your team
Developing personalized solutions is the foundation of Option Technologies. Every client works with a dedicated Option Meeting Expert. Together, we'll assess your specific needs and goals, then develop a specific plan to achieve measurable results.
OTI will give you the best hardware choice - clicker, iPad, or remote - and determine the appropriate presentation tools. Option Technologies will also provide full-service solutions at the event. Our experts will deliver the hardware, test for radio frequency interruptions, and even provide live presentation support.
TIME-TESTED METHODOLOGY
Interaction is essential for live, face-to-face learning environments. Option Technologies tailors its entire methodology to fit the needs of each and every client. With the OptionPower software and wireless handheld keypads, learners can easily respond to questions throughout the PowerPoint-based presentation. This process gives teachers and trainers the power to gauge learner comprehension and instantly adjust accordingly. The flexibility increases audience retention and saves time. The live polling results also give the audience an opportunity for reflection, discussion and learning.
"Kathy did a fine job of working with a bunch of people asking for different things at the same ...
Kyle T., Corporate Meeting Manager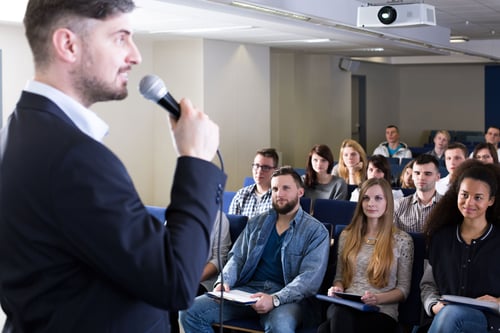 The proof is in the power
OptionPower 6.0 is the leading-edge in polling technology. This software was specifically designed to meet the needs of our loyal customers. OptionPower will help you:
Boost Retention
Learners will increase awareness, focus, and leave with greater memory recall.
Increase Attentiveness
Interactive presentations will provide real-time data and enhance discussion topics and analysis.
Extend Participation
Keypads give shy attendees a voice and temper over-represented voices.
Reduce Training and Learning Curve
Use instant assessments to determine each individual's readiness for additional instruction and workplace implementation.
Save Time
The custom curriculum paths allow speakers to tailor the presentation to meet the specific needs of the audience.
Our system is proven to convert passive audiences into active learners while increasing comprehension and test scores. Not sure which solution is right for you? Try our new Solutions Finder to learn more.