Basic ON-SITE Technical Training
A training process tailored for those building and operating the audience response system.
Learn the software's most frequently used features, how to build and run OptionPower exercises and basic graph navigation. Our training also includes:
Equipment Setup
Troubleshooting
Use of Templates & Report Generation
Data backup and restoration
Consolidation of repeated meetings
WEB-BASED TRAINING & COACHING
Our web-based training is an easy course which lasts approximately 60 minutes.
The training combines a telephone conference call with a web-sharing tool. The instructor can demonstrate software skills on their host PC using the actual application software. In some cases the instructor may also share remote control of the learner's desktop to coach and observe performance.
Simultaneous access to a telephone and high-speed internet is required. The most effective use of web training involves spacing the work out over several days so the learner has an opportunity to apply new skills before moving on to the next module. This program serves as an excellent source of refresher training when needed.

BASIC DESIGN TRAINING
Learn to design, build and run complex OptionPower exercises. You will be able to incorporate on-the-fly changes and brainstorming by the audience, sub-sets, advanced graphic navigation and multiple and weighed criteria. Learn how to consolidate advanced meetings, export data, create named participant files, weight keypads and other advanced features. Agenda will be determined by your organization's needs.
ADVANCED DESIGN & FACILITATION TRAINING
This class teaches meeting leaders, facilitators and operators when and how to use systems in their meetings to obtain the most value. Participants do not need to be computer literate. Emphasis in the training is on effective design techniques and building facilitation skills when the Option Technologies audience response system is integrated in the design process.
"Both Kyle and the technology were fantastic. The feedback we have been receiving has been very, ...
Rob K., Director of Planning and Community Development, City Government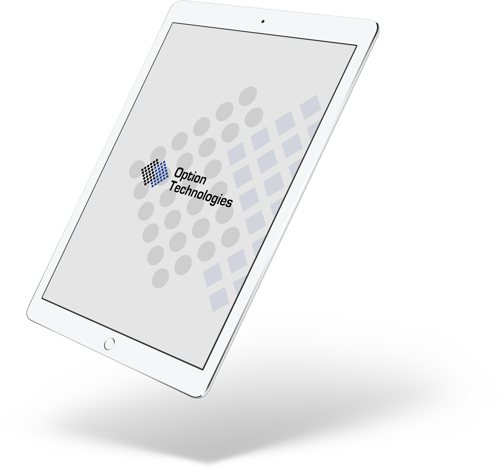 Pre-Meeting Design Consultation
Use our Option Technologies meeting experts to achieve your objectives. We offer pre-meeting design consultation service in which our consultants work with your sponsors and process designer to define the outcomes.
OPTIONPOWER COACHING
For both licensed customers and rental customers, Option Technologies offers coaching services where we work with your staff (both systems operator and facilitator) as they develop their skills in using the OptionPower® system to generate interactivity in a live meeting. Coaching helps users adjust their styles to incorporate the dynamic that the keypads are able to add to the meeting process.
PROCESS REVIEW
As you design specific processes to be used with your clients, we can attend and review a walk-through of the process, consult on the design of the process and then attend a run-through of the revised process to assess the changes. In addition, we can help you use the Option Technologies interactive audience response system to make the process easily repeatable by people in your organization.

MEETING FACILITATION
For special meetings where you want an Option Technologies facilitator to design and facilitate a meeting for you and where we have responsibility for achieving your desired outcome, we can provide a consultant or partner-level facilitator.
SYSTEM OPERATOR SUPPORT
For licensed OptionPower customers and non-licensed rental customers, Option Technologies can provide a skilled system operator to support your meeting.
Depending on your requirements, we can provide a range of operator skill levels, from simple operations of the system for a basic audience-response session in which all of the questions are known and submitted in advance of the meeting, to more complex sessions at which last-minute design and input into the Option Technologies system may be required.