WE TRAIN YOU TO SUCCEED
The OptionPower system gives you more than a simple yes or no. OptionPower gives presenters and audiences a broad range of interactive tools. In addition, Option Technologies provides a range of personalized training choices to fit your needs and allow you to implement this cutting-edge software to its full effectiveness.
OPTIONPOWER BASIC ON-SITE TRAINING
The on-site training is completely customized to fit your event needs. Training helps users achieve the following objectives:
Develop the skills necessary to create OptionPower presentations
Understand how to operate OptionPower in live meetings
Learn how to generate reports and manage the OptionPower database
Build sample slides and polls
"Thank you so much for all you do. It is such a pleasure working with you and you do a great job!! ...
Town Meeting Moderator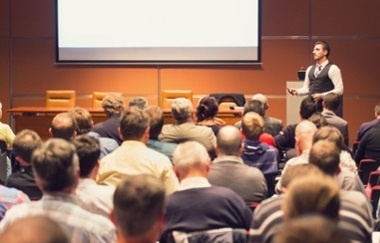 OPTIONPOWER BASIC INTERNET TRAINING
This is an introductory course for new OptionPower users. The course will help users achieve the following objectives:
Develop a conceptual understanding of the software

Develop familiarity with the OptionPower menus and tools

Practice building sample slides and polls

Learn how to run slide shows, print reports and manage session data
Training Availability:
Training sessions are conducted 2 or more times per month
CLIENT-SPECIFIC INTERNET TRAINING
Clients may also invest in private training for their organization. The course content covers all the basic OptionPower training tailored to meet your needs.