ASsure FAIRNESS & ACCURACY
Voice votes, standing counts and simple paper ballots make tabulating results vulnerable to numerous errors. The combination of a software and hardware specially tailored to your meeting will relieve these concerns. When a voter casts a ballot, our two-way personalized messaging system confirms their vote was registered. Just moments later, the software tabulates the results.
Solutions for Virtual and In-Person Meetings
We offer voting systems that are specifically built for virtual, in-person, and hybrid meetings. They include sophisticated tools to support voting and virtual debate (request-to-speak) and in virtual sessions conducted with Zoom, Go To Meeting and other platforms. Our team is ready to help your organization move to secure virtual voting and debate during the COVID19 pandemic.


SIMPLIFY THE BALLOTING PROCESS
From weighted and proxy voting to multiple-candidate and multiple-pass elections, no ballot is too complex for OTI. Our electronic voting solution will equip your voters to cast the right number of votes or expediently make multiple candidate selections. Not only does our dynamic selection software immediately generate an updated second ballot for thousands of attendees, but we are also the only audience polling company with an integrated SQL database. Using these tools, voters will make fewer mistakes, run-off elections will happen immediately, and delegates will see ballot results live in real time.
Reduce Voting Time
Clients such as Delta Sigma Theta, the United Methodist General Conference, and Holland & Knight have found that our electronic voting systems save both time and money. You can turn a two-day election or bylaws meeting filled with tension into a quick and painless process.
"Thanks for your help…We did our first test in our monthly Town Hall Survey and the interface was ...
Jonathan M. , Manager, Manufacturing Company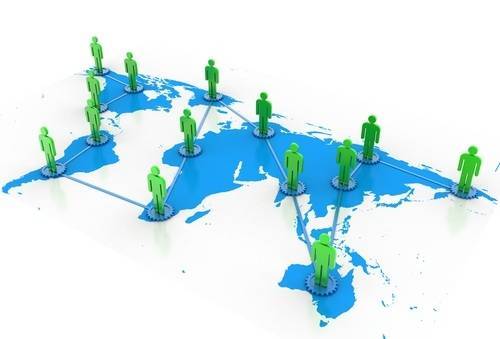 PROVIDE PRIVACY & ACCOUNTABILITY
Electing new leadership or voting on proposals can damage personal relationships or cause voters to fear reprisal. Electronic voting solutions from OTI provide privacy and eliminates these anxieties. In other instances, constituents need a tool to track the votes cast by their elected representatives. Response system voting provides accountability by recording attendance and displaying votes cast by elected officials at a public meeting.
On-site preparation & Support
We have long differentiated ourselves from the competition with our experience and support before, during, and after your meeting. Depending on your needs, we can create a welcome area to register attendees, provide an electronic voting help desk, and change balloting formulas at a moment's notice. Whatever your event needs to achieve success, OTI will be there to help.