Multi-Digit Functionality IN A PORTABLE FORMAT
The OptionFinder® K5 is a next generation, highly portable, response device with a full set of 14 input keys. It support multi-digit input and participant log-in. The K5's features include:
POWERFUL CAPABILITIES
Single or multi-digit audience polling modes. A large LCD display allow users to view selections and provides visual confirmation when responses are transmitted. Default tabulation speed is 200 keypads per second.

PROVEN PERFORMANCE
The K5 keypad uses two way radio communications. Proprietary FHSS (Frequency Hopping Spread Spectrum) transmission and encryption provide a high degree of signal security.

COST EFFECTIVE
Low acquisition costs and durable, proven manufacturing standards will enhance your bottom line. Keypads are energy-intelligent and power down when not in use to conserve battery life. The molded case is resistant to damage and breakage and the circuitry is designed for long-term reliability and battery life of 150 hours of use. The small size of the K5 minimizes shipping and storage costs. Whether you're looking to expand your interactive options with a new response keypad or to try a response system for the first time, the OptionFinder® K5 is ready to provide great value and functionality.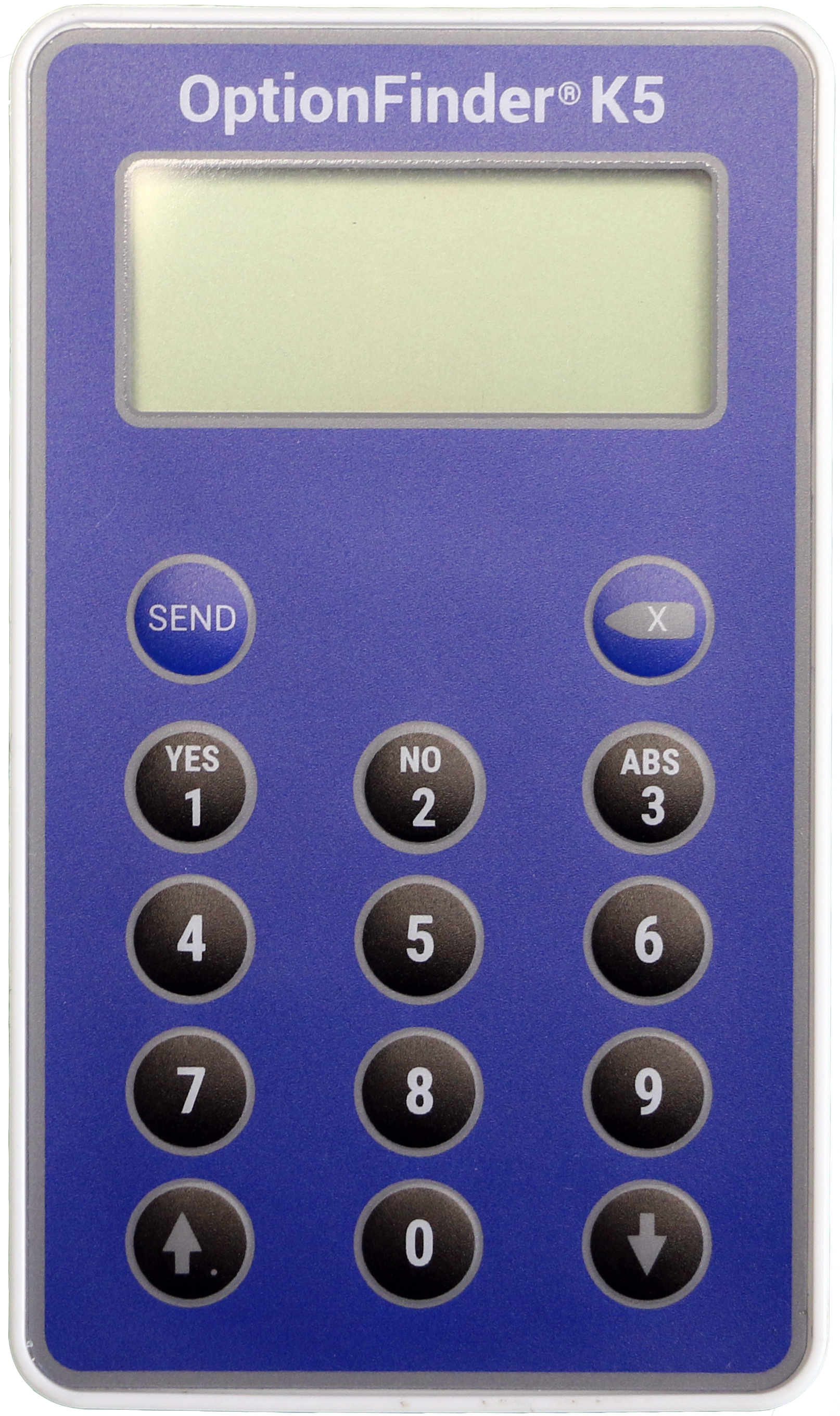 Talk To Someone
About Your Options